eggerschlatter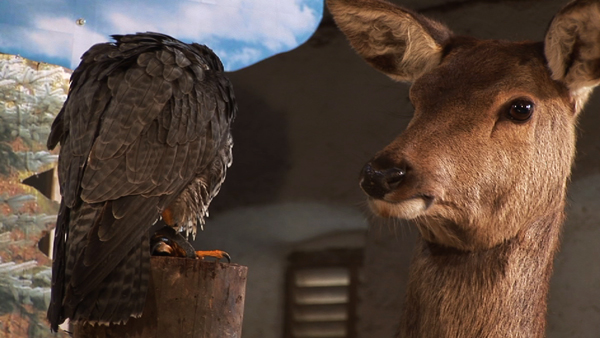 eggerschlatter: Der Verbund, Plattform09, EWZ Unterwerk Selnau Zürich, 2009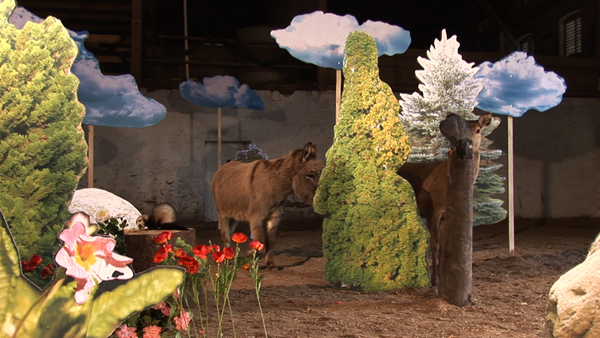 eggerschlatter: Der Verbund, Plattform09, EWZ Unterwerk Selnau Zürich, 2009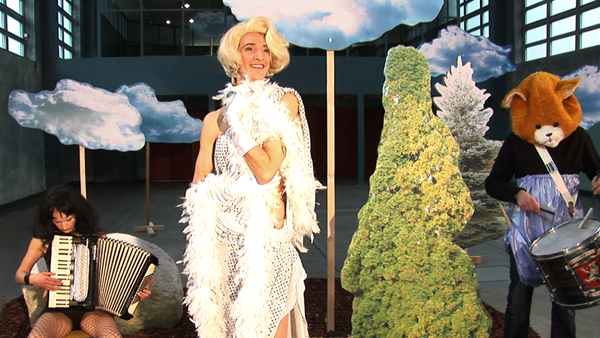 eggerschlatter: Der Verbund, Plattform09, EWZ Unterwerk Selnau Zürich, 2009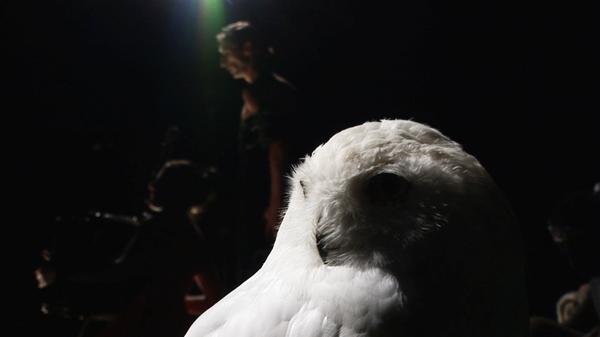 eggerschlatter: Inmitten des Prinzips, Loge Bern, 2009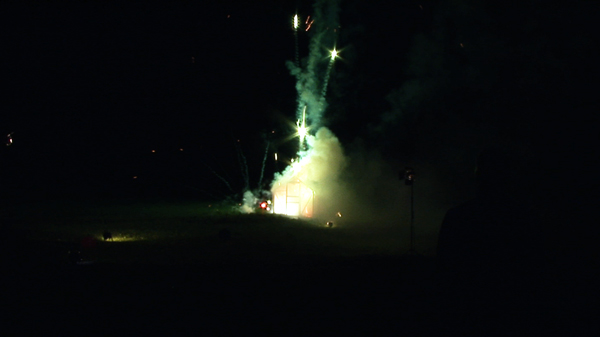 eggerschlatter: Inmitten des Prinzips, Loge Bern, 2009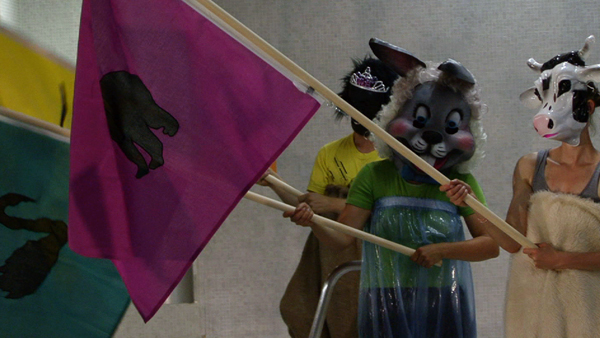 eggerschlatter: Song for the Banished, Helmhaus Zürich, 2009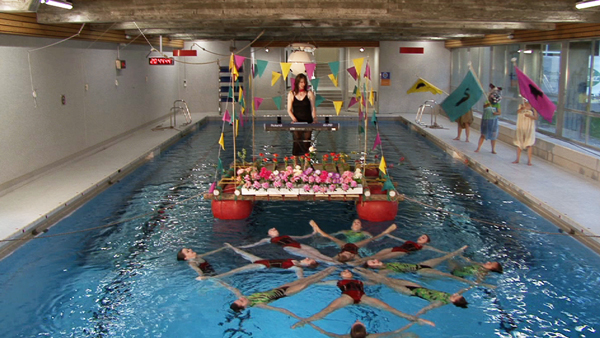 eggerschlatter: Song for the Banished, Helmhaus Zürich, 2009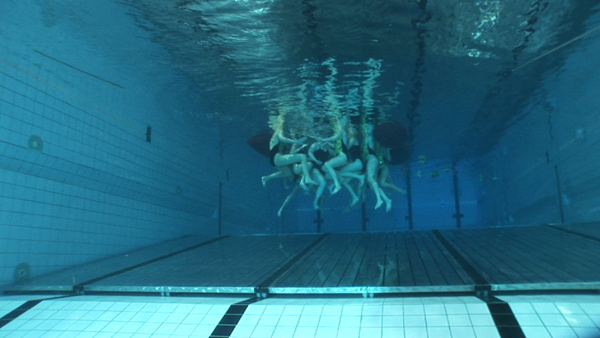 eggerschlatter: Song for the Banished, Helmhaus Zürich, 2009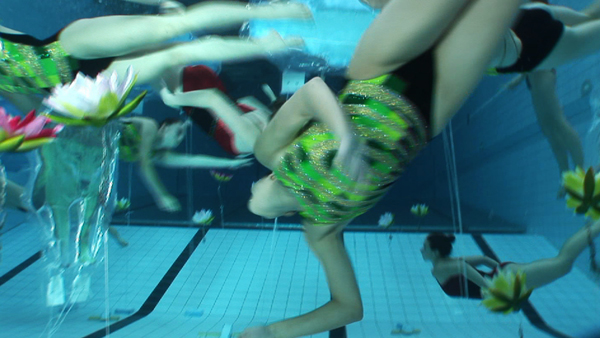 eggerschlatter: Song for the Banished, Helmhaus Zürich, 2009
Social Disorder and a World Turned Upside Down
Mixed-media installation with three video films: "Inmitten des Prinzips", "Song for the Banished," "Der Verbund."
Social Disorder and a World Turned Upside Down
During the opening, a horse transporter will go back and forth between Perla-Mode and Dienstgebäude.
The horse transporter is hauled by visitors of the opening. 10 to 15 people are required. In the horse transporter there will be two coach horses.
The hierarchy between the workhorse and those who usually depend on its working power is thus turned around with a simple gesture.
P: Perla-Mode; D: Dienstgebäude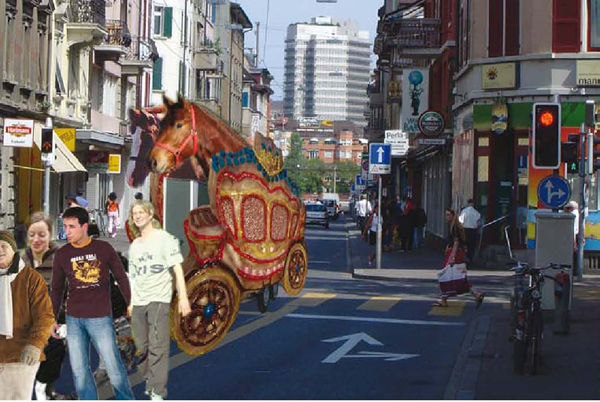 eggerschlatter: Social Disorder and a World Turned Upside-Down, collage/sketch for a performance, 2010
eggerschlatter (Benjamin Egger & Sabine Schlatter)
«Sometimes one goes from chaos to the threshold of a territorial assemblage: directional components, infraassemblage. Sometimes one organizes the assemblage: dimensional components, intra-assemblage. Sometimes one leaves the territorial assemblage for other assemblages, or for somewhere else entirely: interassemblage, components of passage or even escape. And all three at once. Forces of chaos, terrestrial forces, cosmic forces: all of these confront each other and converge in the territorial refrain.» (Gilles Deleuze & Felix Guattari, A Thousand Plateaus. Capitalism and Schizophrenia, p. 312)
The artists collective eggerschlatter considers society and its systems as a throng of parts. Even if as a whole it may behave randomly, the different elements stand in a defined relation to each other. The artists are interested in the apparently uncontrolled dynamic of communities appropriating new spaces. Questions of spatial and social exclusion are addressed by the duo, as well as aspects of dissemination and reproduction.
Benjamin Egger (*1981) and Sabine Schlatter (*1977) have been working as a collective for two years. They graduated from the ZHdK.