klara hobza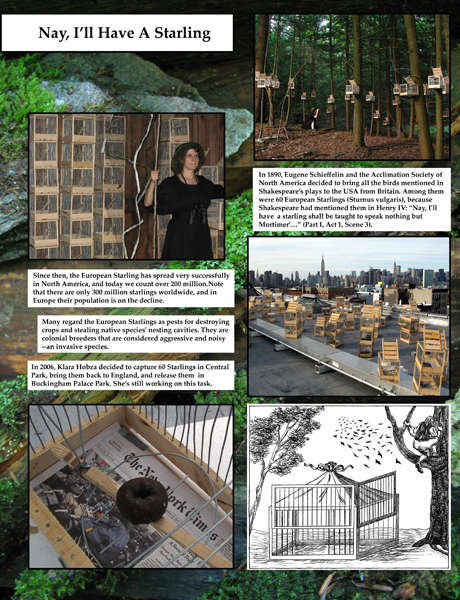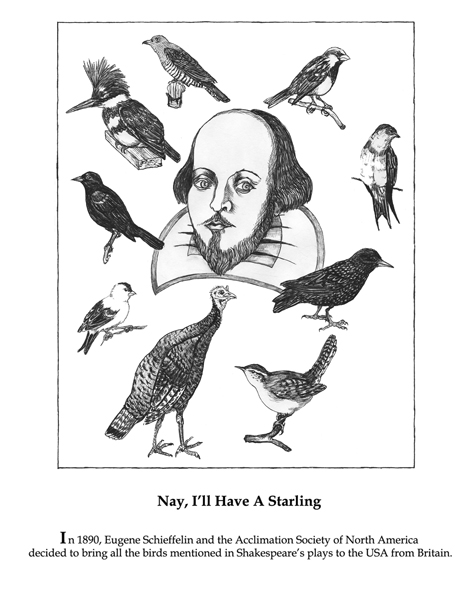 Nay, I'll Have A Starling: How the European Starling became a pest
In 1890, Eugene Schieffelin and the Acclimation Society of North America decided to bring all the birds mentioned in Shakespeare's plays to the USA from Britain. Among them were 60 European Starlings (Sturnus vulgaris), because Shakespeare had mentioned them in Henry IV: "Nay, I'll have a starling shall be taught to speak nothing but Mortimer'…" (Part I, Act 1, Scene 3).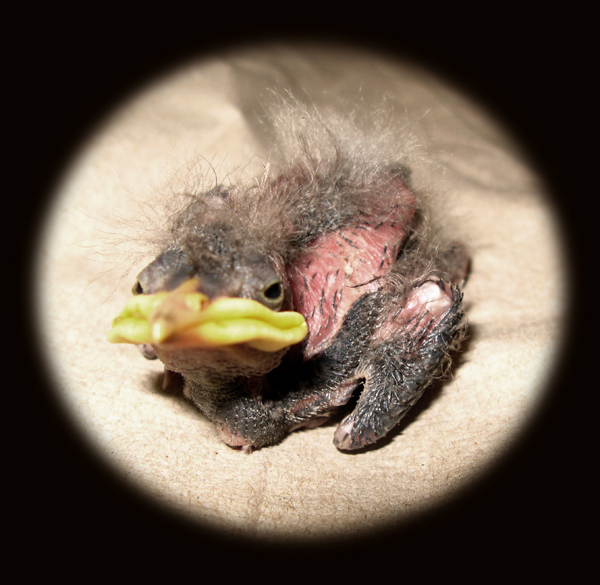 The birds were released in New York City's Central Park, and their first nest was found on the roof of the American Museum of Natural History.
Since then, the European Starling has spread very successfully in North America, and today we count over 200 million. Note that there are only 300 million starlings worldwide, and in Europe their population is on the decline.
Many regard the European Starlings as pests for destroying crops and stealing native species' nesting cavities. They are colonial breeders that are considered aggressive and noisy--an invasive species.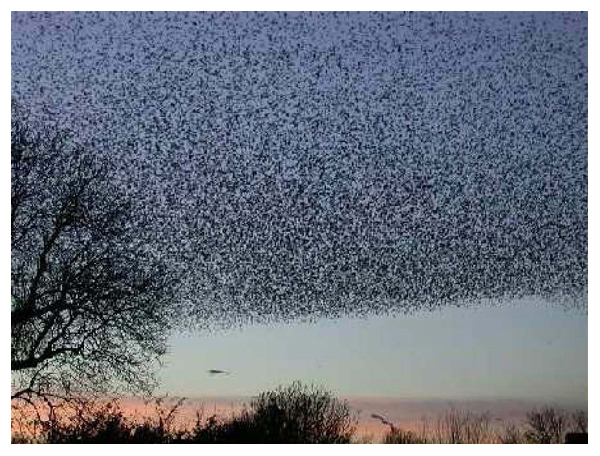 Nay, I'll Have A Starling: What Now?
As a European, I feel rather embarassed about the invasion and nuisance the Europan Starling is causing in North America.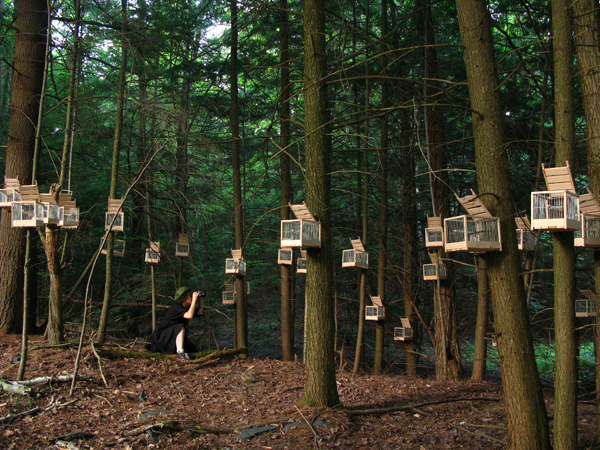 I decided to capture 60 Starlings in Central Park, send them back to England, and release them in Buckingham Palace Park.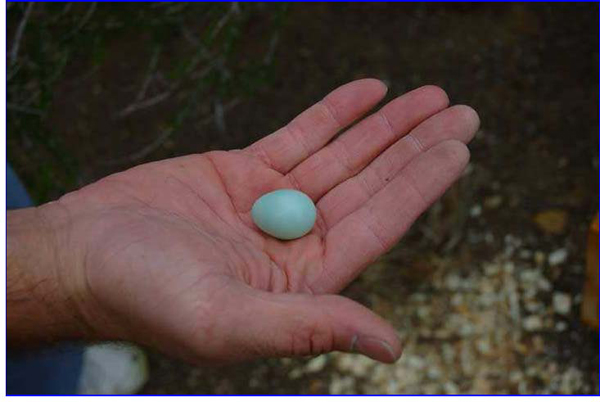 If you would like to help, watch out for Starling eggs. The nesting season has just started and will last until June.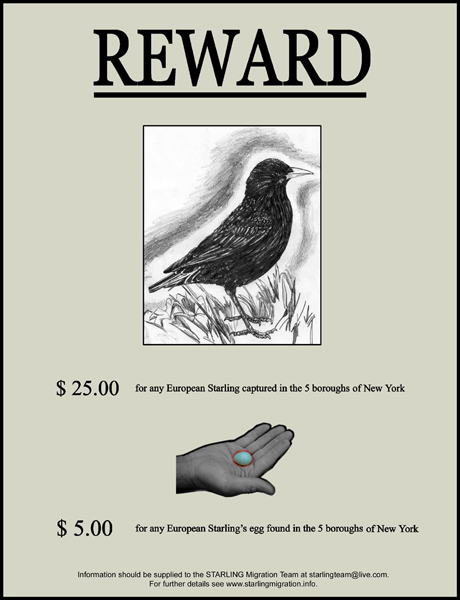 Even better, I'm offering a reward!
For any Starling fledgling, captured in the NYC area, you will receive $ 25. For any Starling egg, collected in the NYC area, you will receive $ 5.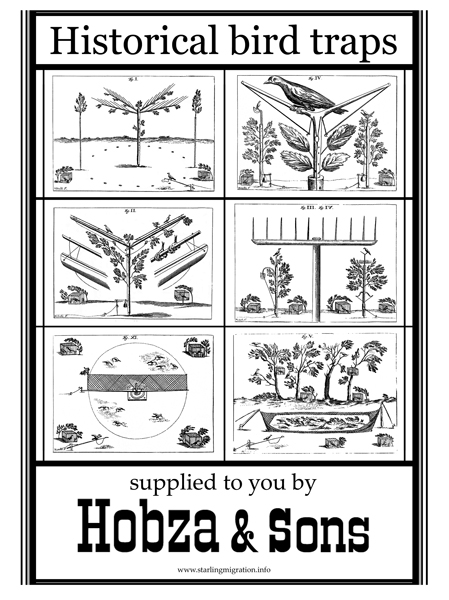 We provide you with bird traps of reliable quality.
You can choose from a variety of models, ranging from the 17th century until the modern day.
Nay, I'll Have A Starling - artist statement
"Historical research and narratives inspire my ideas. I then give myself tasks that are almost impossible to fulfil. It is important, however, that there is a slim chance of success. As I'm trying to fulfil these tasks, performances, videos, drawings and texts emerge. They represent the stage that I'm in while trying several strategies to achieve my aims. I regard such products as symptoms. They are visual representations that orbit around the theme and the pursuit of the task, and may stand on their own. However, fulfilling the task – actually realizing it – is at the core of everything, and this is essential."
Klara Hobza was born in Plzen, Czech Republic. She received her education and artistic training in Germany, England, and the United States. Klara moved to New York City as a DAAD fellow in 2003, and lived and worked there until she moved to Berlin, Germany in October 2009. Klara earned a Master of Fine Arts (MFA) from Columbia University in 2005.
In New York, Klara worked with institutions such as the SculptureCenter (Make It Now, 2005), the Socrates Sculpture Park (EAF, 2005), and the Public Art Fund (In the Public Realm, 2008 – 2009).
Klara was awarded the SculptureCenter Prize in 2005, the Fellowship in Cross-Disciplinary / Performative Work from the New York Foundation for the Arts (NYFA) in 2007, and the 2009 DIVA residency stipend in Copenhagen, Denmark.
Klara's first art book, The New Millennium Paper Airplane Book, was published by the Public Art Fund in 2009, and its second edition is currently distributed by D.A.P.
In the last few years, Klara has also been included in several international art projects, such as Subject Index, Malmo Art Museum, Sweden (2008), writing in light, Centrum Kunstlicht in de Kunst, Eindhoven, Netherlands (2007), the book World's Best New Art—The Unreal Project (2006), the exhibitions GLOW – Festival of Light in Eindhoven/NL (2006), German Romance, Kevin Kavanagh Gallery, Dublin, Ireland (2005), SPACE CAMP in Prague, Czech Republic (2004).
Klara is represented by Galerie fuer Landschaftskunst, Hamburg, Germany.