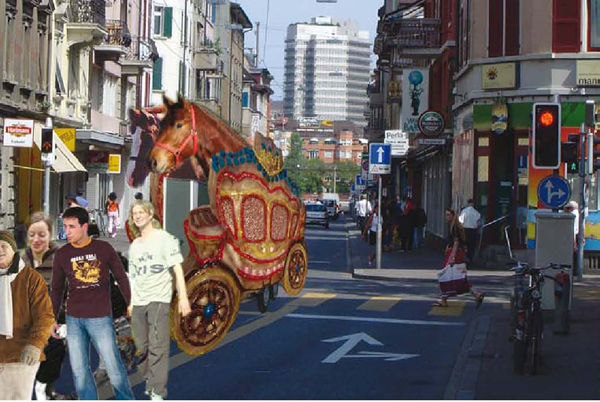 eggerschlatter: Social Disorder and a World Turned Upside-Down, collage/sketch for a performance, 2010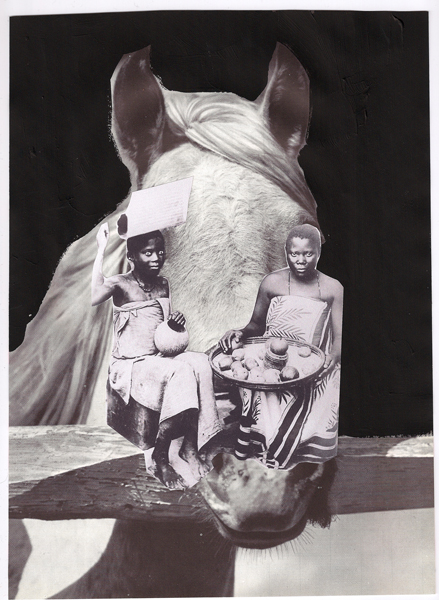 eggerschlatter: Social Disorder and a World Turned Upside-Down, collage/sketch for a performance, 2010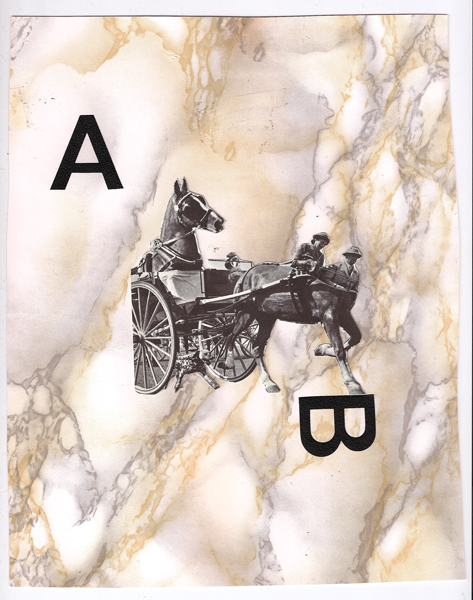 eggerschlatter: Social Disorder and a World Turned Upside-Down, collage/sketch for a performance, 2010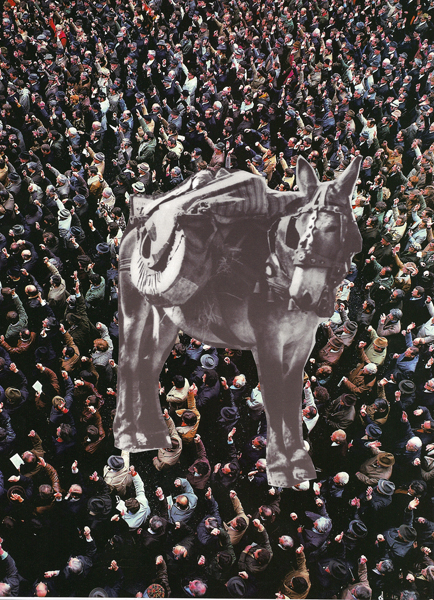 eggerschlatter: Social Disorder and a World Turned Upside-Down, collage/sketch for a performance, 2010
Social Disorder and a World Turned Upside Down
The simple fact that the world is constructed by the connectedness of countless individual worlds could in fact have more tragic consequences.
Social jumble is what we need. Existing categories such as states, gender, animal or profession shall be dissolved as such. For this is the only way to enable the constructs regulating the community to be discussed at a fundamental level. A heterogeneous society must redefine its concepts of hierarchy and social exclusion.
Human-animal relations must be freed from their hierarchical structure and established as a bond committed to a dynamic and productive jumble.
The socially respected workhorse must be hauled through its world by its bosses. No longer as a workhorse, but as the owner of a world.
We need an ethics of the jumble.
(eggerschlatter)
Social Disorder and a World Turned Upside Down
Performance by eggerschlatter
During the opening, a horse transporter will go back and forth between Perla-Mode and Dienstgebäude.
The horse transporter is hauled by visitors of the opening. 10 to 15 people are required. In the horse transporter there will be two coach horses.
The hierarchy between the workhorse and those who usually depend on its working power is thus turned around with a simple gesture.
P: Perla-Mode; D: Dienstgebäude